Boothbay Region Cooperative Parish
November 22, 2020 - Christ the King Sunday
CALL TO WORSHIP AND OPENING PRAYER
We Gather Together to Worship the Lord
Virtual Worship - Still Together as the Body of Christ
Boothbay Region Cooperative Parish
First UMC, Boothbay Harbor - East Boothbay UMC - Southport UMC
Christ the King Sunday & Thanksgiving Sunday
November 22, 2020
Richard M. Rego, Pastor - Rev. Tom Kerr, Pastor
Tammy Judkins, Certified Lay Minister and Dan Giles, Certified Lay Servant
Cheryl Dilts - Harbor UMC Church Musician and Choir Director
Mary Miller - Southport UMC Organist & Choir Director
June Rose - East Boothbay UMC Organist
(207) 633-2131 ~ email: richardmrego@gmail.com
DIRECTIONS: Please click through the links
as you follow along with the flow of worship
PROCLAMATION & RESPONSE
Lord, may you bless today's scripture to our hearing. Enlighten us we pray, that your Holy Word would spark a deeper understanding of
your will for us in the week ahead. Amen.
The Gospel Lesson:
Matthew 25:31-46
"Separating the Sheets from the Goats"
Karen Rego, Liturgist
A Time for Prayer
1. Get your prayer thoughts in order
2. Pray for a situation or for someone who the Lord
has placed on your heart. Say their names aloud.
3. For your convenience, Pastor Rich and the Prayer
Team have created a confidential prayer form below. Use it to submit three of your greatest challenged you and your loved ones are facing in the midst of this pandemic.
4. Is there anyone we can reach out to
with a prayer, card or email of affirmation and hope?
Just give us their contact info in the box below.
And we'll keep it confidential.
5. Conversely, if you have a joy you'd like to share, especially about where you see the Lord working in these surreal times, please let us know. Thank you
THE LORD'S PRAYER
& TODAY'S BENEDICTION
If you'd like to continue supporting
your church during these challenging
times, you can either drop off your
offering to the Cooperative's
parsonage at 79 Townsend Ave,
Boothbay Harbor, or you can mail
it to either address below:
Lord's Prayer & Benediction
"MYSTERY BOX" CHILDREN'S MOMENT
First UMC - PO Box 641, Boothbay Harbor, ME 04538
Southport UMC - PO Box 143, Southport, ME 04576
East Boothbay UMC - PO Box 11, East Boothbay, ME 04544
"A Message for These Times"
"On the Wrong Side of the Bed"
Pastor Richard Rego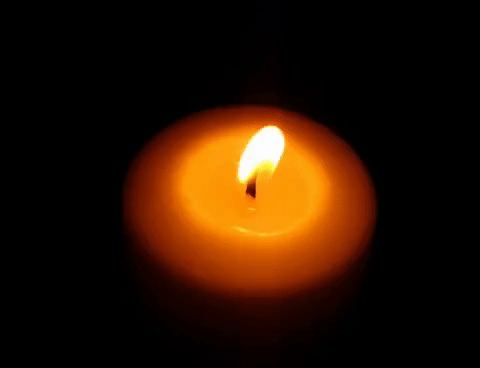 Peace Candle Prayer for Peace
Eternal God; in whose perfect kingdom, no sword is drawn but the sword of righteousness; no strength known but the strength of love; so mightily spread abroad your Spirit, that all people and nations may be gathered under the banner of the Price of Peace; as children of one God to whom be dominion and glory now and forever. Amen.
CALL TO WORSHIP
(Bold test is for the congregation to recite)
I am the Alpha and the Omega," says the Lord God, "
who is, and who was, and who is to come, the Almighty."
Blessing and honor and glory and might be
unto the Lamb!
Worthy is Christ who has ransomed us by his
blood from every tribe and tongue and nation, and made
his people a kingdom, and priests to our God.
Holy, holy, holy, is the Lord God Almighty,
who was and is and is to come!. Amen
OPENING PRAYER
(in Unison)
We come this day, rejoicing, in the presence of the King of Kings, Jesus Christ. At his birth the angels proclaimed his name to be Emmanuel, God with us. Today in this place, in this time of worship, may we truly feel the power and presence of Jesus Christ in our lives. May our hearts and spirits be warmed and challenged to proclaim with our lives, "Christ is Lord!" Amen.
GIFTS OF OUR TITHES & OFFERINGS
Here's one of Donald Duck's last Public Service Announcements
for Walt Disney, called "Litterbug". The beauty of nature
reminds me so much of our beautiful state of Maine.
Click the link for the entire 7-minute video.
Click here for a special audio file
concerning this week's Mystery Box
and see below for the full video verson
Hello Saints. I couldn't find my online Mystery Box for this week, so I decided to say a few words about my pet peeve: "Those who think the world is their own personal trash can". Not Cool! Is "Litterbug" even a term we use anymore? Early Sunday morning I walked our dog Thurston around the parsonage and the church. Within five minutes, I collected a few coffee cups, used napkins, used face masks, crushed soda cans, a discarded Slim Jim sausage wrapper (good thing I was wearing gloves), and stepped over some doggy landmines along the way too!. You begin to wonder if some people are so self-centered, that they couldn't care less about someone else's property. They only care about their own immediate needs at the time. Really folks! If we can't respect our neighborhoods, how are we ever going to respect the world and our neighbors? Maybe the snow will come and cover it all up! Until then, how about we be prepared and take along an extra plastic bag
so we could actually pick up a trash item or two along our way. Every little bit helps. Blessings.

Pastor Rich